(14-06-2018)
During her early years in politics, Dr Wan Azizah Wan Ismail was often portrayed as a reluctant politician. At other times, she was painted as the genial and long-suffering wife of the jailed Anwar Ibrahim. It may be a sharp contrast from the not-so-recent past when Dr Wan Azizah Wan Ismail sat on the other side, fighting for fair play, justice and truth.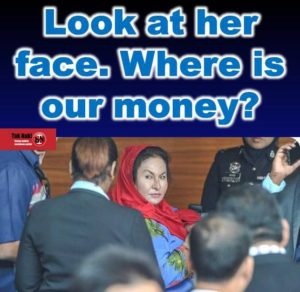 Today, as the country's 'number two', she will help lead and pave the way in charting a fresh route with new beginnings for all Malaysians. She is the deputy prime minister who seems to be constantly on the move as she dives into her various roles, including as women, family and community development minister. The ophthalmologist by training said that she has not had to work so hard since she was a houseman. "It's a new dawn. What we have criticised the Barisan Nasional government for, it's our responsibility now to better that. "We're the government now. We have to fulfil (our promises), deliver to the rakyat." Although often overshadowed by her more charismatic husband at public events, underlying Dr Wan Azizah's quiet and dignified demeanour is a competitive, strong-willed character.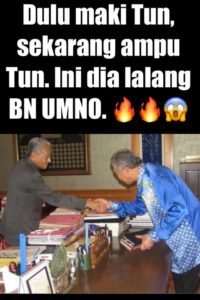 "It is certainly a change for me. I spend more time in Putrajaya for briefings and other sessions to know more about the government's operating procedures. We (Pakatan Harapan) were in the opposition before, but we are now the government." As deputy prime minister, she has had her hands full with official duties, leaving her with limited time for family. "I hardly have time to spend with my husband (former deputy prime minister Anwar Ibrahim), although he is out of jail and it is the same with my children and grandchildren," she said in an interview with Bernama at the official residence of the deputy prime minister, Seri Satria, Putrajaya recently. What drove and kept her motivated during the dark, early days of her political career? She said it was the desire to bring about real change in the country.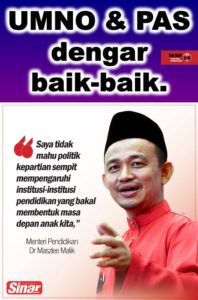 "As a person, I'll always do my best. I'm part of the process to change Malaysia for the better," she said at her office in Putrajaya. "Five years from now, I want to see us changed, from a kleptocratic government to a country with integrity and dignity." When she was named as deputy prime minister, Dr Wan Azizah personally requested for the women, family and community development portfolio from Prime Minister Dr Mahathir Mohamad. "People think of the women and welfare portfolio as a second or third portfolio. I wanted it because I think it's important. "It takes care of you from the cradle to the grave. It's a large ministry. There is a lot that we can do, improve and optimise." Despite her busy routine, Wan Azizah was calm and composed, often flashing a smile while patiently answering and explaining softly as a kindly mother or grandmother would, to the many questions put forward by this Bernama reporter about her past 30 days in office.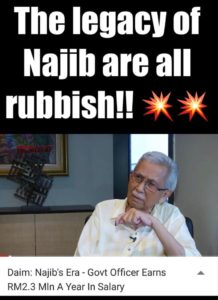 It clearly radiates in her face and her body language says it all – despite her position, the long hours and new routine, she is very much at peace. She is both happy and thankful that her husband was released on May 16 after receiving a full pardon from the Yang di-Pertuan Agong Sultan Muhammad V. Two decades ago, the mother of six plunged into the muddy waters of national politics after Anwar was sacked as deputy prime minister, and jailed for corruption and sodomy. Dr Wan Azizah at 49, co-founded Parti Keadilan Nasional – now PKR – which she led from being a party with one federal seat in 1999 to an outfit that has the second-largest number of seats in Parliament today. What drove and kept her motivated during the dark, early days of her political career?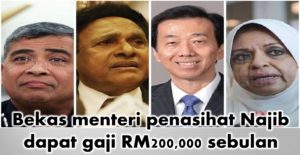 She said it was the desire to bring about real change in the country. Wan Azizah said the Harapan government headed by Prime Minister Dr Mahathir Mohamad has pledged to eliminate corruption and serve the people well. "Tun Dr Mahathir has emphasised that this government must make a difference. This government has promised to be morally conscious and to uplift its people and to make sure that they are proud to be Malaysians. "More importantly, we want not just the country's administration but also the community to be better because we do not want unhealthy values to become a culture in our country," she said. Wan Azizah said that she was confident that under the Harapan leadership, there would be great potential for the nation as it had the machinery to support and bring about changes.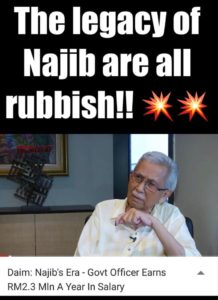 "The new Malaysia will not only be smart but efficient too. As we make our presence felt in the various ministries, we find that there is a system in place for good governance, but it may not have been well implemented before. "I am confident that with a good system and government employees, and managers of integrity, the goals of the Harapan government can be implemented," she said. On her first day of work on May 22, Dr Wan Azizah vowed to resolve the problem of undernourished children from low-income families, an issue that was highlighted in a Unicef study earlier this year. She said there is much to be done, policy-wise, to ensure that Malaysia's children are safe, as well as to address the gender imbalance in the workplace.She said she is unfazed by the work ahead of her, though admitting that after 20 years as an opposition leader, she has not quite fully adapted to her new role in the government.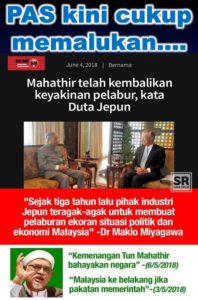 "I thought we would have a hung Parliament and it would take time (to sort it out)," she said of Pakatan Harapan's historic victory on May 9, which ended 61 years of Barisan Nasional rule. "But, we won outright. We made it. I took office. It's surreal." She said she is not the only one still trying to adjust following the suprising polls results. Dr Mahathir, who, at 92, is the world's oldest elected leader, is also trying to adapt to the new dynamics of the PH government. Dr Wan Azizah cited as an example the selection of ministers. She said Dr Mahathir was supposed to announce the full cabinet list before Hari Raya Aidilfitri, but is taking more time to deliberate on his picks as there are many issues to take into consideration. The prime minister has also been given reminders time and again that he has to think about the 30% women target. He also has to think of the four parties.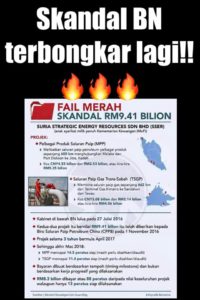 Harapan, made up of Bersatu, DAP, PKR and Amanah, won the 14th general election on May 9, thus ending six decades of BN rule of the country.