(15-06-2018)
Prime Minister Tun Dr Mahathir Mohamad is moved by the overwhelming turnout at the first Pakatan Harapan-led government's Hari Raya open house, which is being held at Seri Perdana, the official residence of the Prime Minister today. The public has turned out in the tens of thousands. An official source placed the number of attendees at around 50,000, forcing Dr Mahathir to issue a general apology for not being able to greet everyone personally.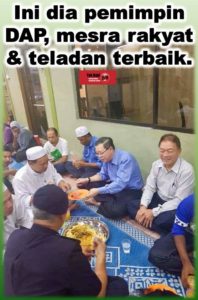 As a security measure, police present disallowed them from taking out their cell phones or water bottles. Mahathir, who was clad in purple Baju Melayu and began the meet and greet session at 11.20am and later had to sit down before continuing. His wife Siti Hasmah joined him later. Among those who turned to wish the prime minister were former prime minister Abdullah Ahmad Badawi and Berjaya Group executive chairperson Vincent Tan. In his speech, Mahathir said many thanked for saving the country by ousting the administration of Najib Abdul Razak. He, however credited the victory to those who voted for the Pakatan Harapan. Mahathir said while the new government did not allow "I love PM" placards and banners as under the previous government, many today had personally expressed their affection towards him.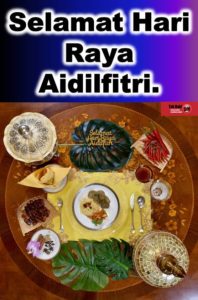 "Today, I see so many here, not only Malays but Chinese and Indians dressed in Malay traditional wear, something that I have never seen before. Alhamdullilah, I am thankful that this has become yet another event that has managed to bring people together as a united nation," said Mahathir during a live cross. "Some said 'I love you'! They did not bring (the I Love You, PM placards), but they stood in queue, shook my hands and said 'I love you," he said, which caused guests to roar with laughter. "Many came to say 'thank you for saving Malaysia', but it isn't I alone who managed to take down the previous government," he said. However, Dr Mahathir was quick to point out that he was not the sole person to "save the country" adding that many others who helped save Malaysia were present today.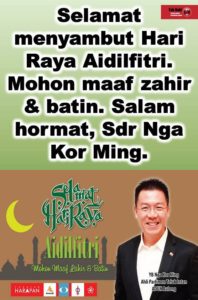 He cited "people power" and thanked those who supported Pakatan Harapan despite the hoops the previous government had made them jump through. Dr Mahathir added that the previous regime "could not even save themselves." "This is democracy. It means that the people have the freedom to choose their government. "A true democracy can be achieved without resorting to violence, animosity or war (in the transition of power)," he said. "If they find that the government is 'usang' (outdated) and not suitable anymore, it is through voting that we can change the government," he said. "If it is no longer suitable or is outdated, you need to vote them out. He said the turnout reflected a bright future ahead for the country. "I would like to apologise for not being able to greet everyone in person, but I want to say I am very happy and grateful for everyone's effort in helping save the country.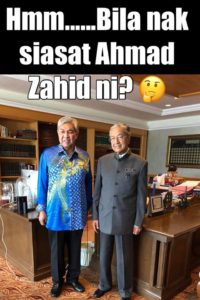 "I hope with the cooperation of the people, we will be able to help the nation recover from the billions of debts it owes, so that the people can live perfect lives in a multiracial environment. "This is Pakatan Harapan's wish, and we hope to be able to fulfil the promises we have made to the people." He also expressed hope that the government will now strengthen its relationship with the country's multiracial people. Mahathir had to cut short his meet and greet session with the public to perform his Friday prayers. This caused huge disappointment among those who had yet to meet him and as of 1pm the crowd was still pouring into Sri Perdana despite Mahathir having left for prayers. There was a bit of chaos when the massive crowd surged towards the front stage knowing Mahathir might leave soon. Fortunately, security personnel and staff were able to effectively manage the crowd with no untoward incident.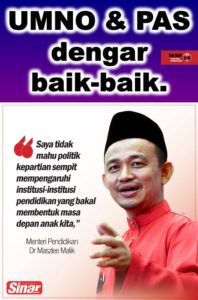 All visitors today received a gift box of cookies with a portrait Mahathir and Siti Hasmah on the cover.