(14-06-2018)
Selangor ruler Sultan Sharafuddin Idris Shah is expected to name the new menteri besar for the state on Sunday, according to sources close to the palace. The new Selangor state Menteri Besar, who will be named after Hari Raya Aidilfitri will hail from the existing ruling party, PKR. The candidate would be sworn-in on June 19 to replace Azmin Ali, who is now a federal minister in charge of economic affairs.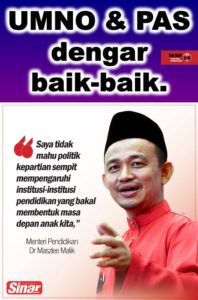 Sources said the rehearsal for the swearing-in ceremony would be held a day before on June 18. According to sources, it had learned that two of those on the list are Ijok assemblyperson Dr Idris Ahmad and Sungai Tua assemblyperson Amirudin Shari, whom are expected to have an audience with the ruler prior to the announcement. Previously, it was reported that Seri Setia assemblyperson and PKR vice-president Shaharuddin Baharuddin is one of the two names that have been touted as possible replacements for the Selangor MB post after Datuk Seri Mohamed Azmin Ali opted to join the Federal Government's cabinet as the Economic Affairs Minister. Sources also told that the palace has requested them not to speak to the media on this issue. "The palace does not want any of them to divulge more information to the media.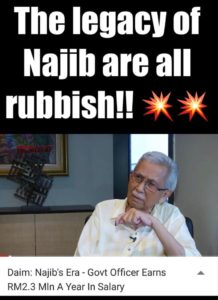 "They were told not to speak or issue statements with regard to the appointment of the new menteri besar until the official announcement is made," said the sources. When contacted by Malaysiakini, both Idris and Amirudin declined to comment on the matter. Whereas, Shaharuddin said he has not been called for an audience with the sultan. "I have not been called. Let's wait for the announcement by the palace," he told Malaysiakini. The NSTP, had on May 19 quoted sources as saying that Amirudin is regarded as the front-runner for the Selangor MB post to take over from Mohamed Azmin. Meanwhile, Negri Sembilan UiTM Rector, Prof Dr Nasrudin Mohammed opined that Shaharuddin is technically qualified and deserved to be among the front runners for the position. Shaharuddin is also described as being a close associate of Mohamed Azmin and a trusted ally.